Beware of the Swarm Demo
A downloadable game for Windows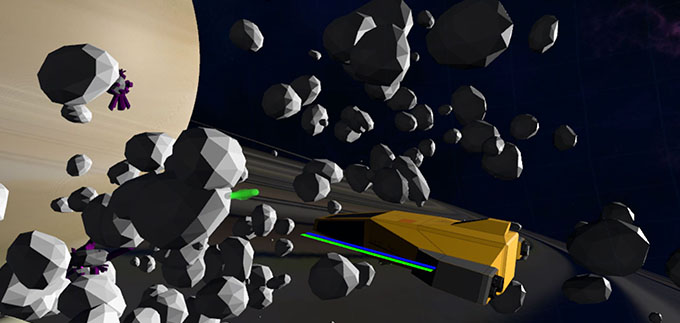 Summary:
This is a demo for a game in development. Beware of the Swarm is a Space Dogfighter in Room Scale VR.

In the full game you progress through a single-player campaign defending humanity from a powerful alien foe known as "the Swarm." Beware of the Swarm is being designed for players using the HTC Vive or the Oculus Rift with Touch controllers. You control the direction and movement of your space ship using these motion controllers. These special VR controllers also operate your offensive weapons and your mineral collecting ability which is one of the core functions of your spaceship. It is highly unlikely you have ever played a game like this before. It is designed specifically for VR and the controls are adapted to fully engage you.

Gameplay:
We wanted to rethink the way you would control a spaceship. You're not bound to your cockpit. Like a child with an active imagination, take hold of your spaceship with your hands. Control your turrets by pointing at your targets.

In this early demo, you fight an alien threat in an asteroid field circling Saturn.

Features:
Room Scale Virtual Reality
Full Dual Motion Controllers
3rd Person Spaceflight
RPG Elements, and Mission System
Rich story line based game play
Lasers in Space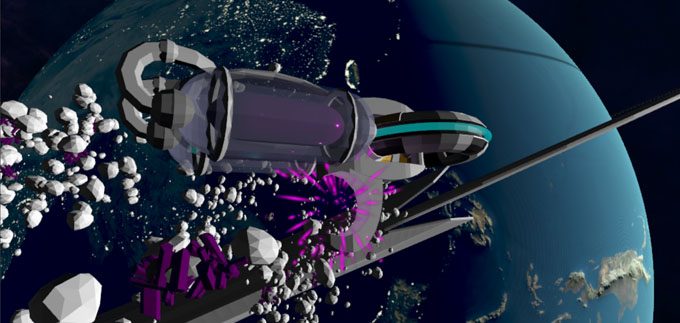 Setting:
Sol System in the year 2150. Humanity has completed the construction of an orbital ring on earth, allowing humans to stretch across the Sol system. New outposts are being built hourly. Colonization efforts are in full steam. Among all this fuss, a small mining outpost in the outer reaches of the solar system came across a strange drone mining an asteroid claimed by an aggressive mine owner.
Mistakes are made, and we are pulled kicking and screaming into first contact with a galactic empire.
Install instructions
This game requires a Steam VR system with Motion Controllers. It's been tested on HTC Vive, and should work on Oculus Touch.
Download
Download
Beware of the Swarm Demo - 0.4.2 - SteamVR - Windows x86_64.zip
429 MB